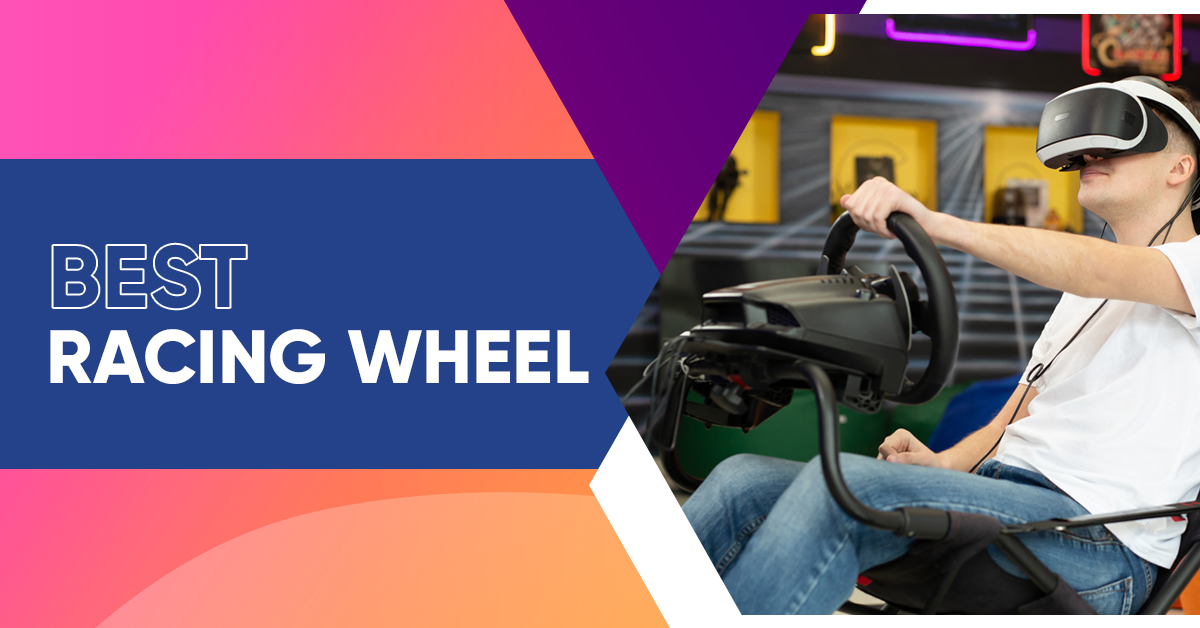 Nothing can beat the immersive experience of a racing wheel.  Here are the top 5 candidates that you should consider.  
1. Logitech G920 Driving Force Racing Wheel
This racing wheel from Logitech is designed for the latest Xbox Series X?S, Xbox One and PC games.  
To ensure that the gaming experience is optimised, there are realistic dual-motor force feedback and helical gearing for quiet and smooth steering.  
The racing wheel also has realistic force feedback meaning that you can truly experience how it is to drive because of the authentic simulation of every turn and all terrains. 
This racing wheel ships with a responsive pedal unit.  The braking pedals accurately reflect real braking action by closely simulate the pressure-sensitive brake system of a real car for a more responsive and accurate braking feel.  
This quality wheel is clearly designed to last with its premium material choices and thoughtful gamer centric construction.  PC Mag – 24th July 2018
Made from quality real leather that has been hand-stitched like a true racing steering wheel, this gaming wheel is designed with easy access game controls.  D-Pad and console buttons are located directly on the wheel for ease of use.  The semi-automatic paddle shifters help racers execute smooth and accurate gear transition.  
The helical gears within the casing of the wheel ensure that the wheel is smooth, quiet and has precise steering action.  Anti-backlash tensioning keeps the wheel and pedals tight ensuring that the racer enjoys maximum control.   
This premium precision-racing wheel has a quality construction with solid steel ball bearings within the wheel shaft and stainless-steel paddle shifters and pedals.  It is clear that the driving force wheel is built for reliability and to last a long time.  
The wheel has integral clamps and bolt points so this means the G920 Driving Force can be mounted to a table to to a racing rig.
| | |
| --- | --- |
| | |
| | Price point, this is an expensive wheel |
Final Thoughts
This is a great wheel.